HETTIE IRENE (TAIT) WATSON
Hettie Irene was born November 27, 1918 to James "Jim" Tait and Irene Marshall of Burnt Corn, Alabama.
Hettie's grandparents on her father's side were Hettie Tait and John Dukes. Obviously, Hettie was named after her grandmother Hettie Tait and her mother Irene Marshall. Hettie great grandparents on her father's side were John Tait and Racheal Tait
Hettie Grandparents on her mother side are George Marshall and Nellie Lee. Her Great Grandparents are Fannie Lee and Joe Lee they both were slaves and were freed.
Hettie is the eighth child of nine. Hettie sibling are: Ruby, Garfield, John David, Roger Lorenza, Annie Coleman, Maggie Preyear, Earlene, and Verlie Rebecca. Verlie Rebecca died at age 11 of Diabetes.
Hettie married Joseph Lee Watson in 1938. They had eleven Children as following: Alfred Mobley, Margaret Louise, Joseph, Jr., Dorothy, Gloria, Betty Ann, Vernon, Vernetta, Annette, Paulette, and Donald Ray. Hettie is pictured here at age 80.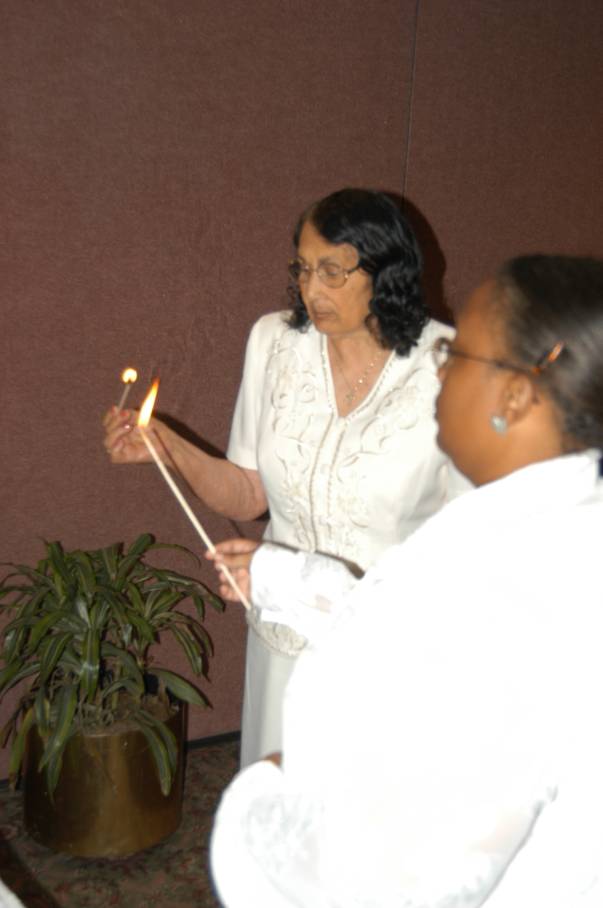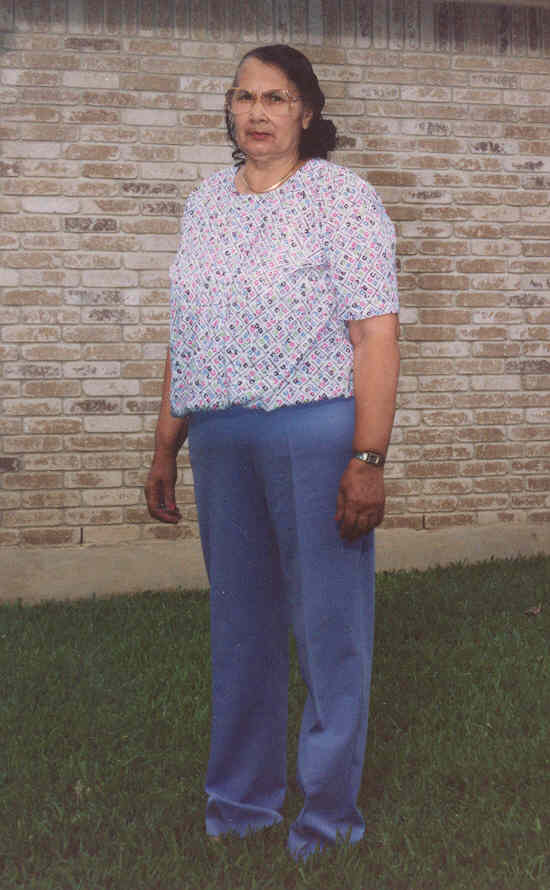 Geneology
Mother Side
Great Great Grandparents: Slaves
Great Grandparents: Fannie Lee and Joe Lee
Grandparents: Nellie Lee and George Marshall
Parents Irene Tait and James "Jim" Tait

Father Side
Great Great Grandparents: Slaves
Great Grandparents: John Tait and Racheal Tait
Grandparents: Hettie Tait and John Dukes
Parents: Irene Tait and James "Jim" Tait